Order a coffee!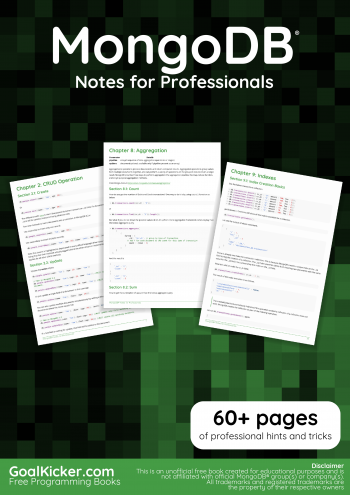 MongoDB® Notes for Professionals book
If you found this free MongoDB® book useful,
then please share it ❤😊
Chapters
Getting started with MongoDB
CRUD Operation
Getting database information
Querying for Data (Getting Started)
Update Operators
Upserts and Inserts
Collections
Aggregation
Indexes
Bulk Operations
2dsphere Index
Pluggable Storage Engines
Java Driver
Python Driver
Mongo as Shards
Replication
Mongo as a Replica Set
MongoDB - Configure a ReplicaSet to support TLS/SSL
Authentication Mechanisms in MongoDB
MongoDB Authorization Model
Configuration
Backing up and Restoring Data
Upgrading MongoDB version
Example book pages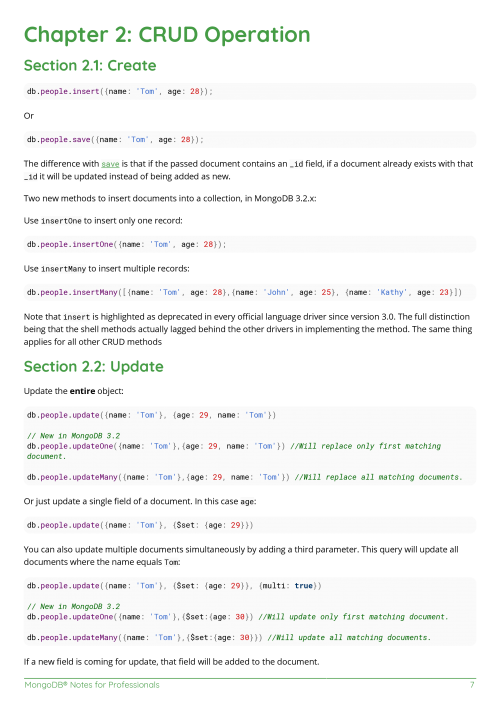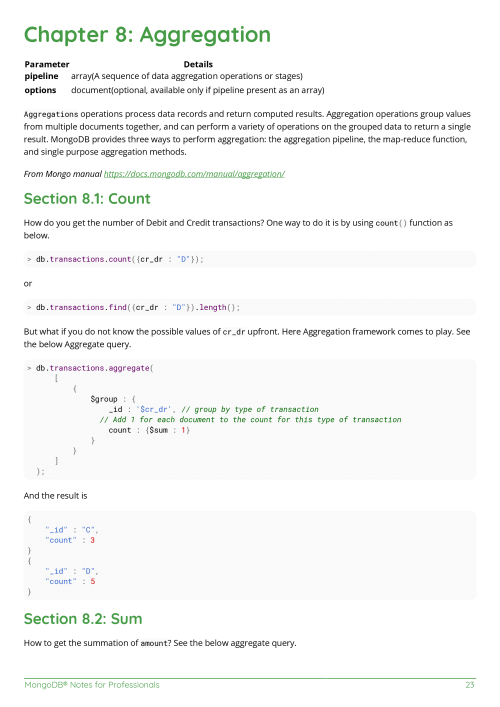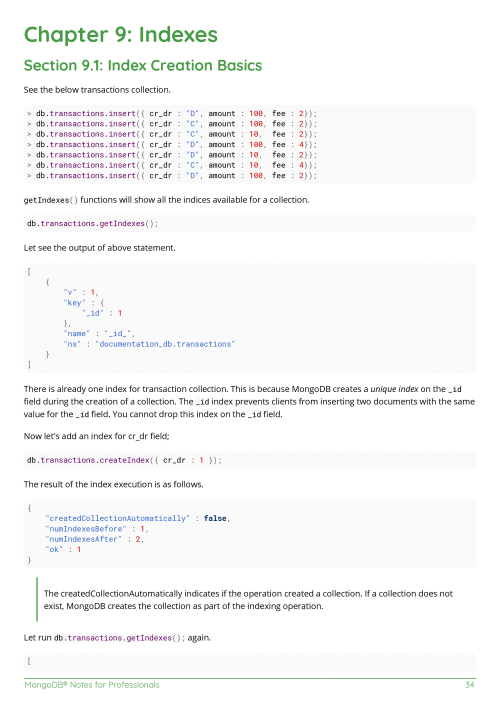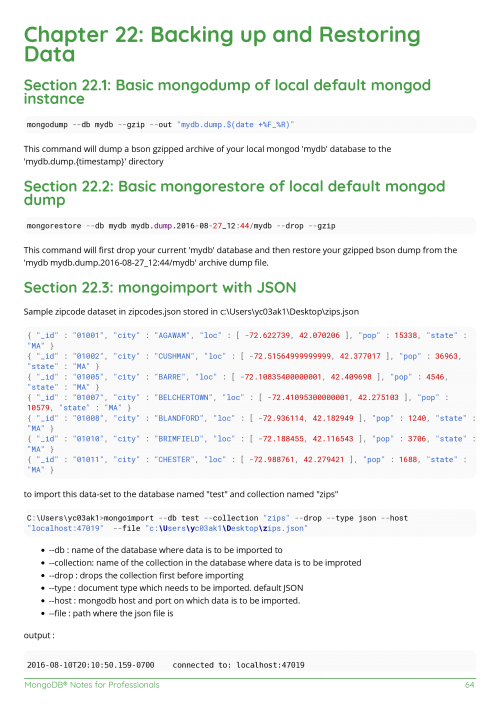 What people are saying about Notes for Professionals books
Good stuff thanks
Great book! Thank you for sharing it.
Some good books on programming!!
These free programming reference books are pretty nice http://books.goalkicker.com
Thank you very much for this! Very useful
This looks fantastic. Major thanks!
The MongoDB® Notes for Professionals book is compiled from Stack Overflow Documentation, the content is written by the beautiful people at Stack Overflow. Text content is released under Creative Commons BY-SA. See credits at the end of this book whom contributed to the various chapters. Images may be copyright of their respective owners unless otherwise specified
Book created for educational purposes and is not affiliated with MongoDB® group(s), company(s) nor Stack Overflow. All trademarks belong to their respective company owners
73 pages, published on May 2018
To support continued development and improvements to this book, please consider a small bitcoin donation: 1H63m55bw6KDYUaKU1mYLGrzDf4wcrVzhX
Order a coffee!