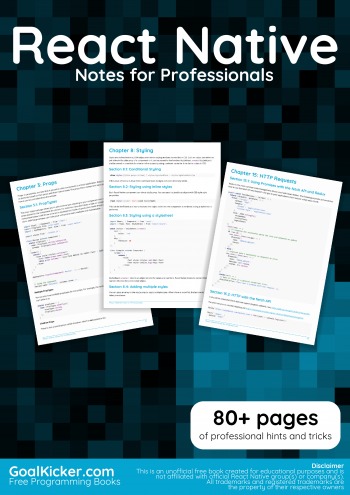 React Native Notes for Professionals book
If you found this React Native book useful,
then please share it ❤
Chapters
Getting started with React Native
Hello World
Props
Multiple props rendering
Modal
State
Routing
Styling
Layout
Components
ListView
RefreshControl with ListView
WebView
Command Line Instructions
HTTP Requests
Platform Module
Images
Custom Fonts
Animation API
Android - Hardware Back Button
Run an app on device (Android Version)
Native Modules
Linking Native API
ESLint in React Native
Integration with Firebase for Authentication
Navigator Best Practices
Navigator with buttons injected from pages
Create a shareable APK for android
PushNotification
Render Best Practises
Debugging
Unit Testing
Example book pages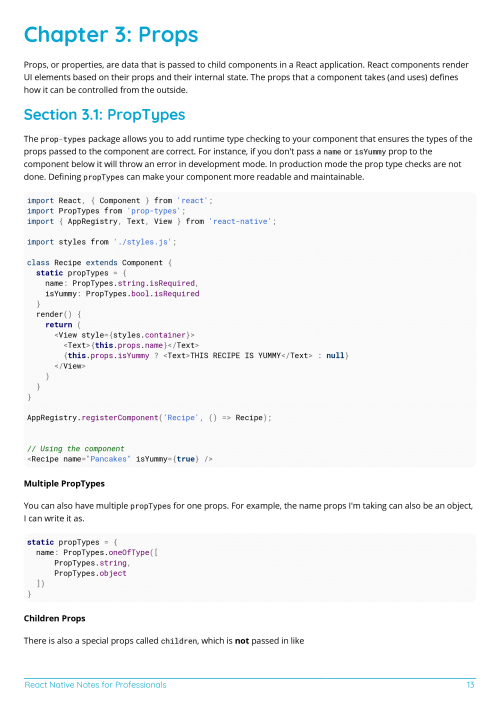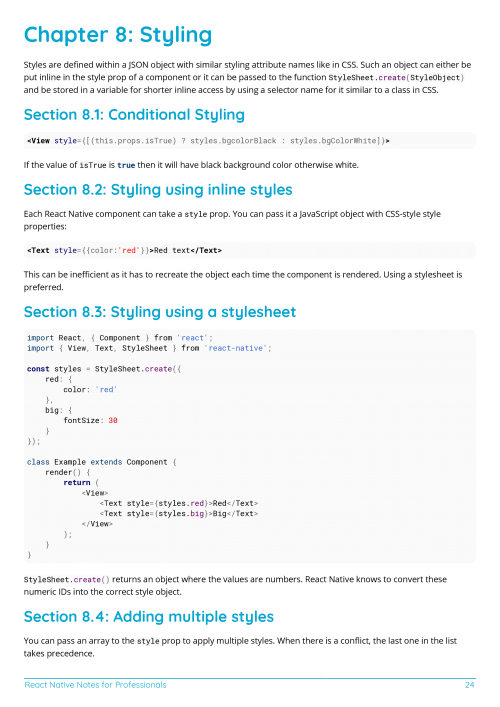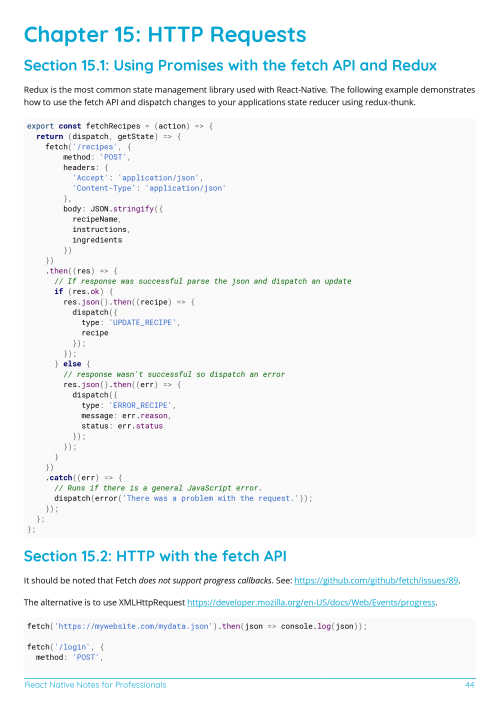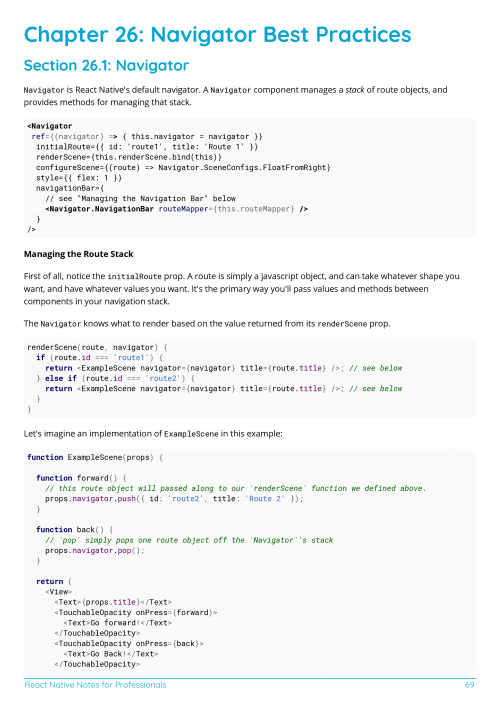 What people are saying about Notes for Professionals books
This is the best resources I have come across. Thank you for sharing!
Good Technical stuff for beginners and intermediates who is looking to learn any technology.
A lot of effort went into this, I also took a look at the languages I'm familiar with. They even have screenshots of the results and provide an excellent way of showing exactly what you would input and see. I really appreciate the fact that they are pdf that you can save and don't have to rely on an internet connection.
Great collection of resources.
Are you a novice, a little above novice, a pro or you want to start coding, then you need to check out these materials.
This looks fantastic. Major thanks!
The React Native Notes for Professionals book is compiled from Stack Overflow Documentation, the content is written by the beautiful people at Stack Overflow. Text content is released under Creative Commons BY-SA. See credits at the end of this book whom contributed to the various chapters. Images may be copyright of their respective owners unless otherwise specified
Book created for educational purposes and is not affiliated with React Native group(s), company(s) nor Stack Overflow. All trademarks belong to their respective company owners
91 pages, published on April 2018
To support continued development and improvements to this book, please consider a small bitcoin donation: 1H63m55bw6KDYUaKU1mYLGrzDf4wcrVzhX