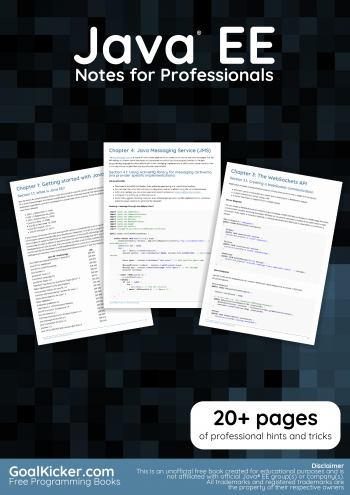 Java® EE Notes for Professionals book
If you found this Java® EE book useful,
then please share it ❤
Chapters
Getting started with Java EE
Java RESTful Web Services (JAX-RS)
The WebSockets API
Java Messaging Service (JMS)
Java Connector Architecture (JCA)
The JavaMail API
Example book pages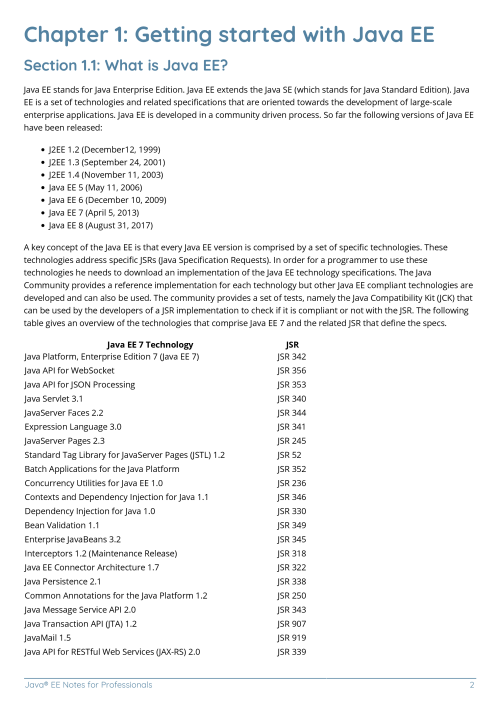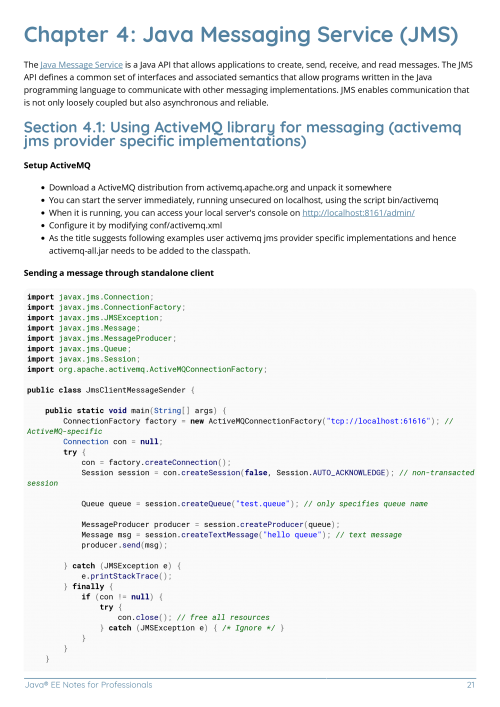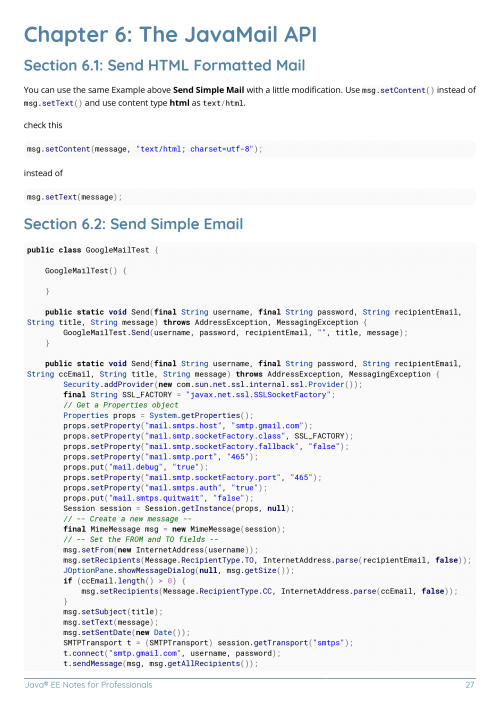 What people are saying about Notes for Professionals books
Great book! Thank you for sharing it.
These are very good! I would pay for some of these in physical form.
From time to time, one comes across a bundle that is worth exploring. Today, a series of books called Programming Notes for Professionals over at http://books.goalkicker.com/ Have fun exploring #freeBooks #technology #bundle
This is really cool! Thanks a lot!
Some good books on programming!!
Great resource for a wide array of topics!
The Java® EE Notes for Professionals book is compiled from Stack Overflow Documentation, the content is written by the beautiful people at Stack Overflow. Text content is released under Creative Commons BY-SA. See credits at the end of this book whom contributed to the various chapters. Images may be copyright of their respective owners unless otherwise specified
Book created for educational purposes and is not affiliated with Java® EE group(s), company(s) nor Stack Overflow. All trademarks belong to their respective company owners
32 pages, published on April 2018
To support continued development and improvements to this book, please consider a small bitcoin donation: 1H63m55bw6KDYUaKU1mYLGrzDf4wcrVzhX