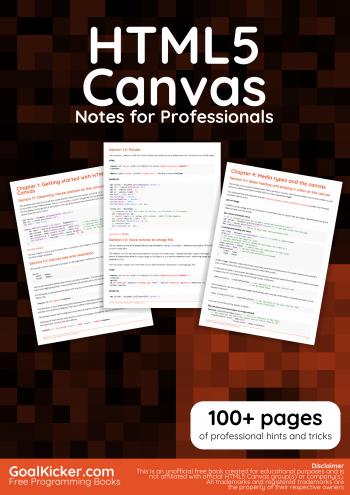 HTML5 Canvas Notes for Professionals book
If you found this HTML5 Canvas book useful,
then please share it ❤
Chapters
Getting started with HTML5 Canvas
Text
Polygons
Images
Path (Syntax only)
Paths
Navigating along a Path
Dragging Path Shapes & Images on Canvas
Media types and the canvas
Animation
Collisions and Intersections
Clearing the screen
Responsive Design
Shadows
Charts & Diagrams
Transformations
Compositing
Pixel Manipulation with "getImageData" and "putImageData"
Example book pages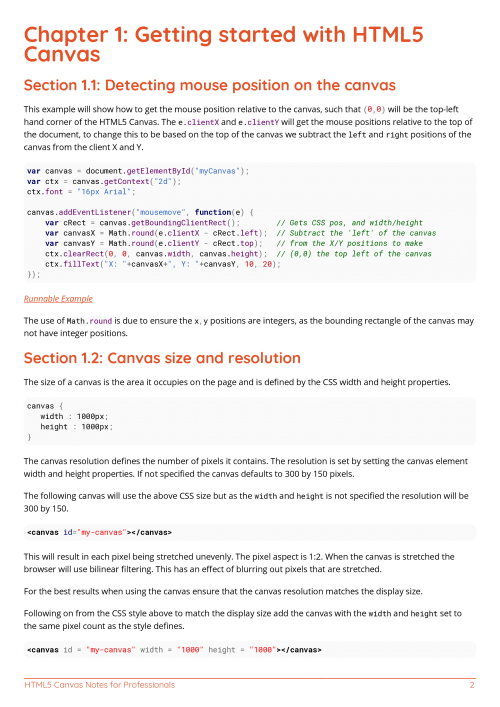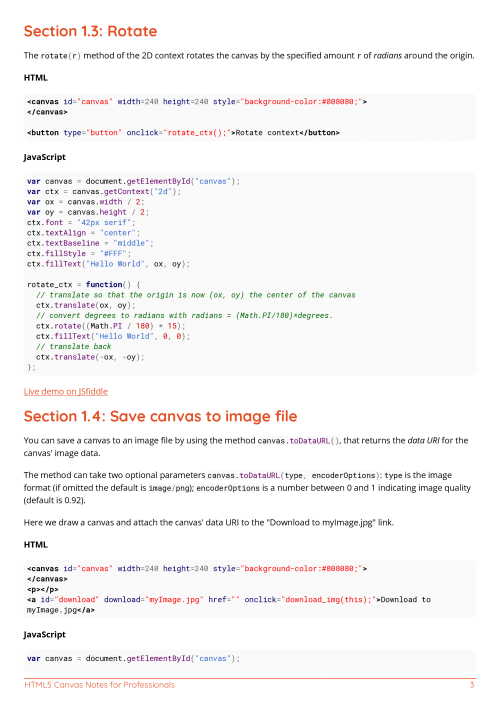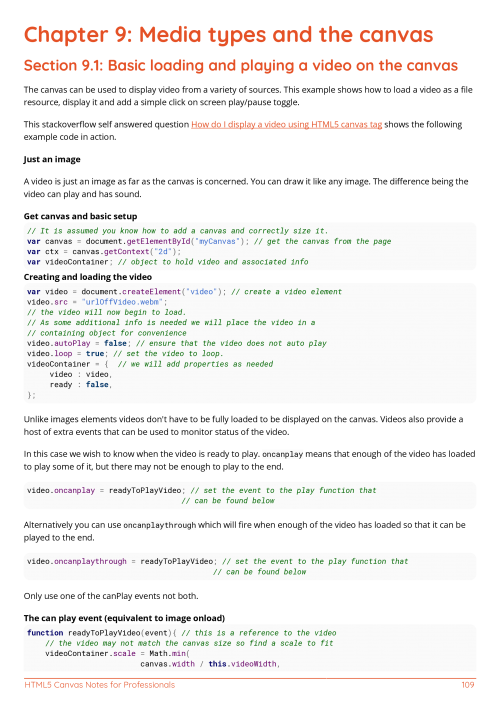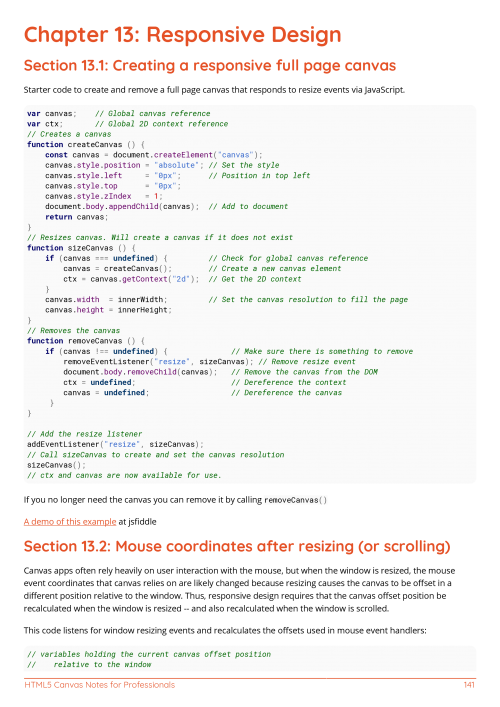 What people are saying about Notes for Professionals books
Thanks, Great Collection.
Really nice and condensed collection, thanks to all co-authors
Thanks, worth a read!
This is the best resources I have come across. Thank you for sharing!
I just download PDF from GoalKicker.com and i look documentation so good and simple.
Are you a novice, a little above novice, a pro or you want to start coding, then you need to check out these materials.
The HTML5 Canvas Notes for Professionals book is compiled from Stack Overflow Documentation, the content is written by the beautiful people at Stack Overflow. Text content is released under Creative Commons BY-SA. See credits at the end of this book whom contributed to the various chapters. Images may be copyright of their respective owners unless otherwise specified
Book created for educational purposes and is not affiliated with HTML5 Canvas group(s), company(s) nor Stack Overflow. All trademarks belong to their respective company owners
180 pages, published on April 2018
To support continued development and improvements to this book, please consider a small bitcoin donation: 1H63m55bw6KDYUaKU1mYLGrzDf4wcrVzhX